Stephen Kozan
Stephen founded ReadyAimWrite Publishing in April of 2015. In 2018, he founded ReadyAimWrite Kids, LLC, a publishing company for books written by kids for kids. Also, in 2018, he co-founded a non-profit endeavor called Student Author Movement. Stephen grew up near Harrisburg, Pennsylvania, in a small town called Bressler. From an early age, he enjoyed writing and creating stories. His passion for writing started with poetry in grade school, followed by writing music lyrics and short stories in high school. Post graduation, he attended Harrisburg Area Community College where he studied literature and honed his craft in various creative writing courses.
At present, Stephen maintains residence in the Harrisburg area with his whimsical wife, two enigmatic children, dog Axl, and cat George.
Learn more about Stephen at StudentAuthorMovement.org.
---
Tony is a husband and father of three, as well as a part-time artist and illustrator. He has been entrenched in the art field for most of his life. As a young boy he started drawing and using his God-given ability to create unique artistic mediums. Later, as a teenager in high school, he studied in as many art and design classes as possible. Under the tutelage of his art teachers, he focused and increased his abilities. At the conclusion of high school, he moved on to college and studied fine art at Kutztown University. His dedication to the craft includes sketching, painting, and designing. His passion for art will always be with him.
Susan Catherine Ulrich
---
After a two year stint at Ohio University studying Art History, Susan Catherine Ulrich received a BFA from the Cleveland Institute of Art with a major in Painting and a minor in Illustration. Recently, she attained her art teaching certification (K-12) at Kutztown University of Pennsylvania, where she is currently a graduate student. Susan lives in Ephrata, PA with her three wonderful boys; husband, Dale, son, Hudson (12) and golden-doodle, Jedi.
Jain Coble
---
Jain has been drawing since she could remember, and has studied several forms of art throughout grade school and college. She graduated from Millersville University with a Bachelor of Arts in 2016, and has since been involved in a few projects with ReadyAimWrite Kids, LLC. Aside from creating art, Jain loves to travel and has visited many countries. She hopes to continue working with ReadyAimWrite Kids, LLC, and a future that includes illustrating children's books.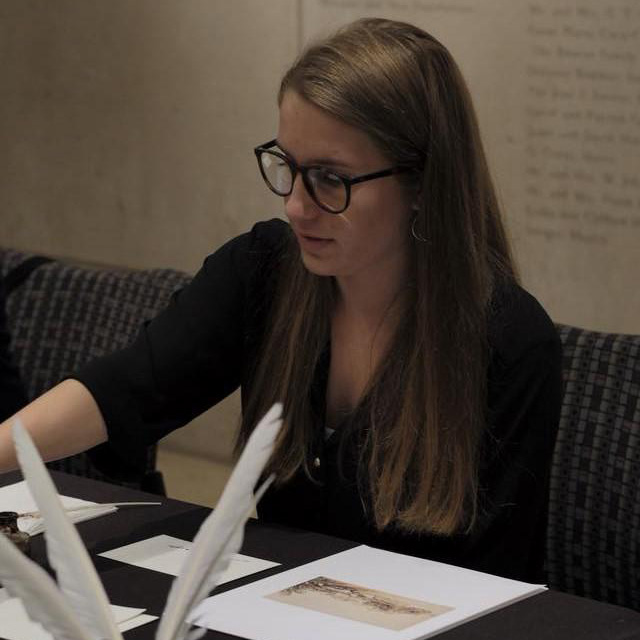 Claire Holloway
---
Drawn to nature like a magnet, Claire is fascinated with the emotions, power and grace of animals. Her work revolves around the stories of the natural world, particularly the current situation of many endangered species. Claire's goal is to become a professional wildlife artist who aids in conservation through art which not only reveals the threats to wild animals but captures audience's attention in ways not previously done before. By creating artwork that speaks to a different part of viewer's mind, that artwork can make an impact beyond the gallery walls.
Art envelops Claire's life through studying at the University of Oklahoma as a student in the B.A. program, and absorbing as much as she can outside of her college education. Not only a student at the university, Claire is a part time illustrator and commissioned artist. Wanting to continuously improve, Claire spends countless hours drawing and painting every day. She trains at and is currently a studio assistant at the Conservatory of Classical Art. As well as studying classical art, Claire studies other art forms that can improve her work and takes workshops from some of the most currently influential wildlife artists.
Visit Claire's website!
Parker Story
---
Parker Story is an illustrator, pun creator, and professional yo-yoer from Oklahoma City. She loves finding numerous outlets and mediums for her creative works. Parker is currently a student at the Kansas City Art Institute and is majoring in illustration. Growing up, Parker always loved drawing things and making sculptural creations out of paper, cardboard, and whatever she could get her hands on. Those ideas stuck with her when she decided to pursue a degree in illustration in Kansas City, and she is always searching for new ways to expand her artistic ideas!
Charity Joy
---
Charity Joy is an illustrator and photographer from a small town in Missouri. Ever since she was a little girl, Charity has been filling up sketchbooks, creating characters with stories, and entering pieces in art contests. Unique characters surrounded by fantastical nature are her favorite things to recreate through watercolor illustrations, mixed with colored pencil and ink pen. She is currently studying at the University of Central Missouri where she will major in illustration and graphic design. In the future, Charity hopes to rely on a career of freelance illustration and photography, always learning new techniques and enhancing her skills.